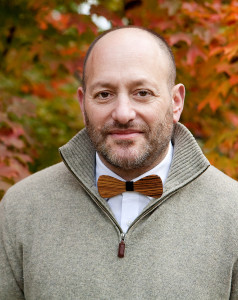 Welcome to one of the most diverse, trusted joint replacement practices in NYC and, for that matter, the country. Dr. Marwin has been in practice for 24 years and has done over 10,000 cases; a case list the represents the entire gamut of hip and knee replacement. He does the most straight-forward and the most complex operations in the specialty. Procedures include:
• Anterior Total Hip Replacement
• Ambulatory Joint Replacement Surgery
• Hip Resurfacing
• Total Knee Replacement
•Partial Knee Replacement
• Complex Revison Hip and Knee Replacement
• Surgery for Infection
Other orthopaedic surgeons refer cases to this trusted practice. These cases tend to be complex procedures that no one else wants to do. In fact, the foundation of the practice was built on the most high risk cases in the community. Patients are also referred for Hip Resurfacing, a type of hip replacement that allows the appropriate patient to get back to high levels of function. But honestly, former patients remain the biggest source of new patients to the practice.
The home of the practice is the Hosptial for Joint Disease/NYU Langone Medical Center, one of the top orthopaedic institutions in the world. Dr. Marwin evaluates patients in Manhattan (38th St and  First Avenue) and Long Island (Lake Success). All surgery is done at either Hospital for Joint Diseases or NYU Tisch Hosptial.
He is an associate professor of orthopaedic surgery at NYU School of Medicine. He has been mentioned in Continental's Who's Who and Best Doctors in America. He is board certified in Orthopedic Surgery and is a member of the American Association of Hip and Knee Surgeons.
He has been training residents and fellows for his entire career. Visiting surgeons have visited from around the world to learn surgical technique in total hip replacement, total knee replacement, hip resurfacing, and revision procedures. Dr. Marwin  does mission surgical work in China. He has authored and co-authored many articles and chapters in adult reconstruction: his clinical research interest is in hip resurfacing, infection, and revision hip and knee replacement.
He did his orthopedic training at SUNY Buffalo. He did his fellowship training at University of Toronto with Allan Gross, MD. Prior to his appointment at NYU, he worked at Long Island Jewish Medical Center. He was Associate Chairman of Orthopedics at LIJMC for almost 10 years.
---
"Here's to the crazy ones. The misfits. The rebels. The troublemakers. The round pegs in the square holes. The ones who see things differently. They're not fond of rules. And they have no respect for the status quo. You can quote them, disagree with them, glorify or vilify them. About the only thing you can't do is ignore them. Because they change things. They push the human race forward. And while some may see them as the crazy ones, we see genius. Because the people who are crazy enough to think they can change the world, are the ones who do."
– Steve Jobs